Studio Fusion galleryでの展示のお知らせ 'Work on the Wild Side'
Rie is showing at 'Work on the Wild Side'- Inspired by the animal kingdom
Studio Fusion gallery (London)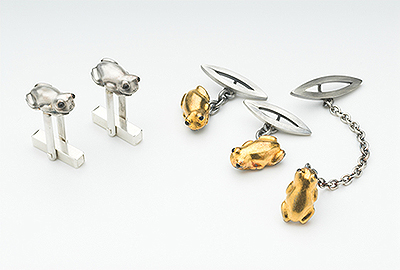 'Work on the Wild Side' - from 14 June to 30 August 2014
Venue: Unit 1:06 Oxo Tower Wharf South Bank London SE1 9PH
Tel/fax : +44(0)2079283600 info@studiofusiongallery.co.uk
Opening times: Mon-Sun 11am-6pm Admission free
www.studiofusiongallery.co.uk
Throughout history, animals have been portrayed by man in art and literature, symbolising his religious, social and political beliefs.
This exhibition brings together work by contemporary artists inspired by the animal kingdom, including Cathy Miles, Joan Mackarell, Mike Savage and Abbott and Ellwood.
日本での展示のお知らせ '蟲展'
Musi-Ten 'Insect Exhibition' at: Arai Atelier Gallery in Tokyo
荒井アトリエ・ギャラリー (東京)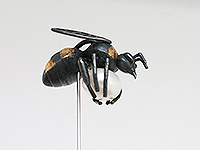 Musi-Ten 'Insect Exhibition' - from 12nd May to 22nd May 2014
Venue: 1-3-10 Kitasenzoku, Oota-ku Tokyo 145-0062
Email: araiyasu@zau.att.ne.jp
Opening times: Mon-Sat 11am-7pm. Admission: Free
www.arai-atelier-gallery.com
Rie is among ten artists in various disciplines showing their own versions of insects.
She is showing Bees and wants to stress the importance of Bees!



Rie's New Works